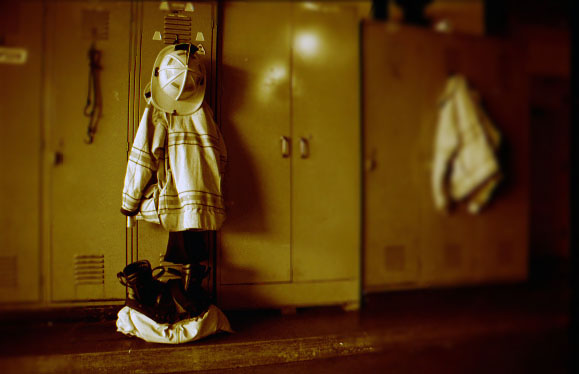 Lee Street Station is filled with of sense of potential energy – even restful moments are tempered by a high state of alertness, what it means to be "on call" – there's an added sense of sagacity here in the checked and double-checked knobs and buttons of the fire engine, the untouched beds all neatly made, the coats hanging outside of lockers, quietly awaiting hands and arms, boots awaiting feet.
Because something will happen. A call will come. It's just a matter of when.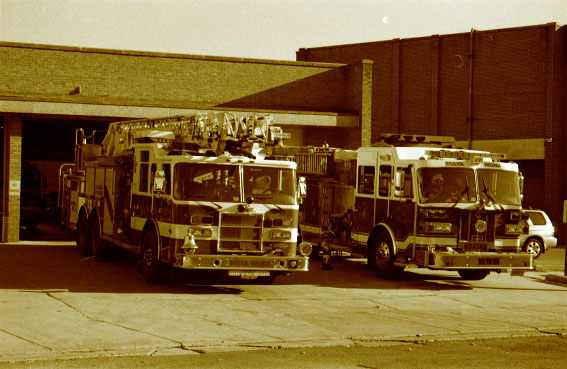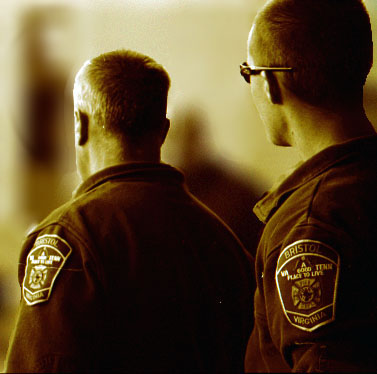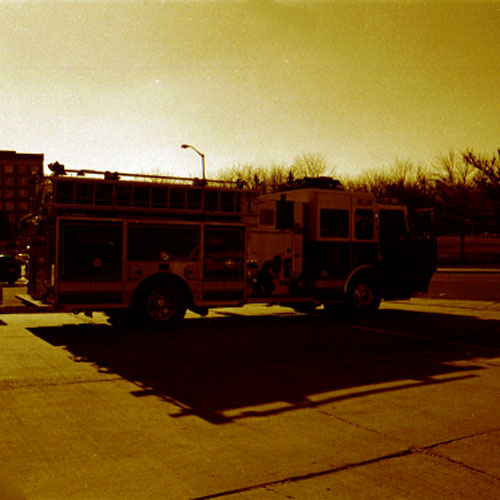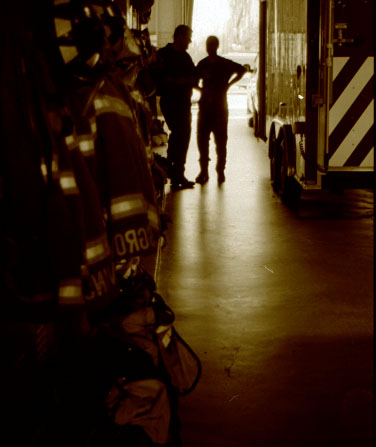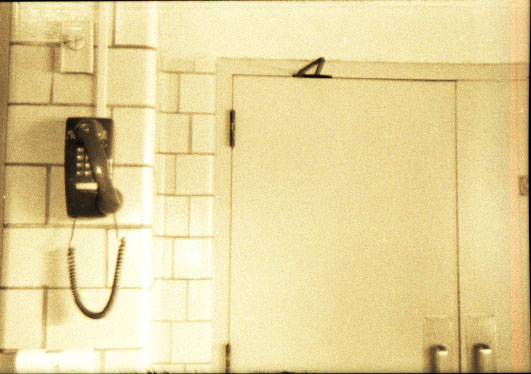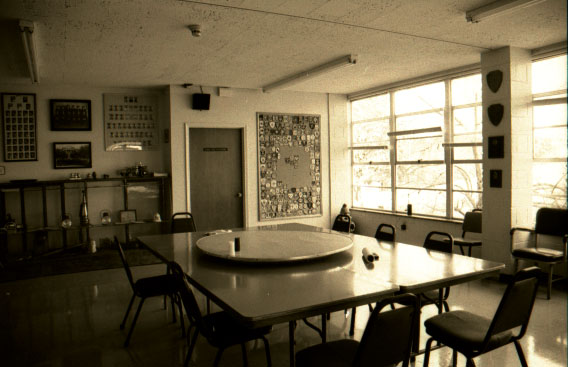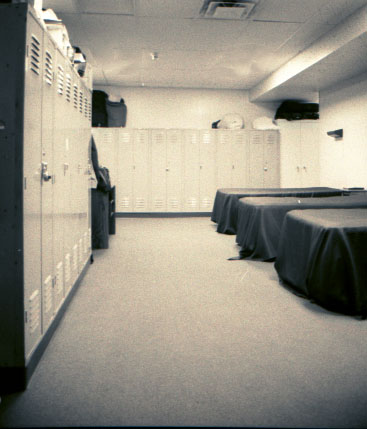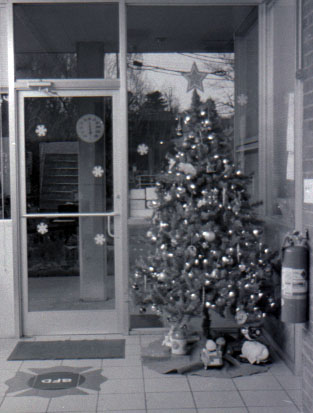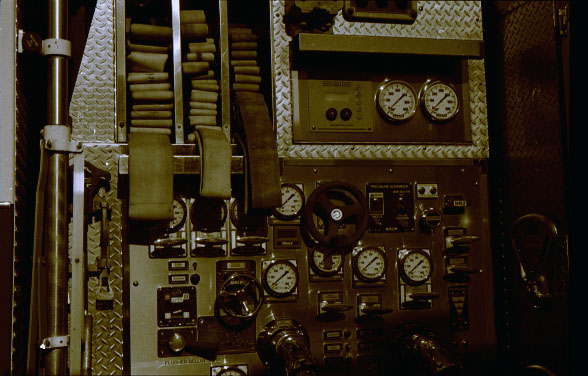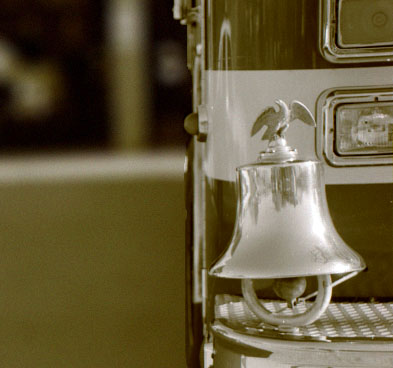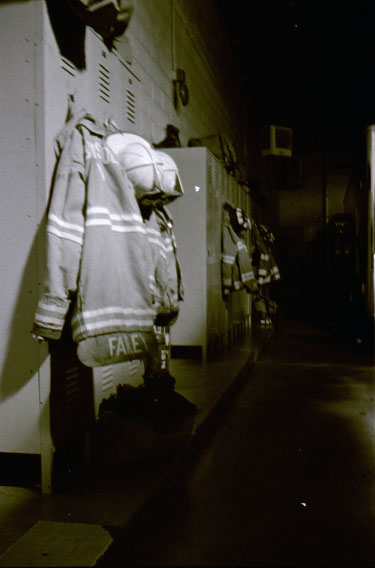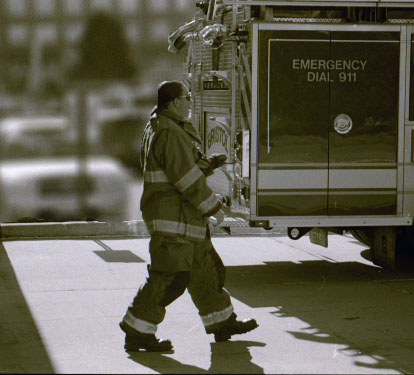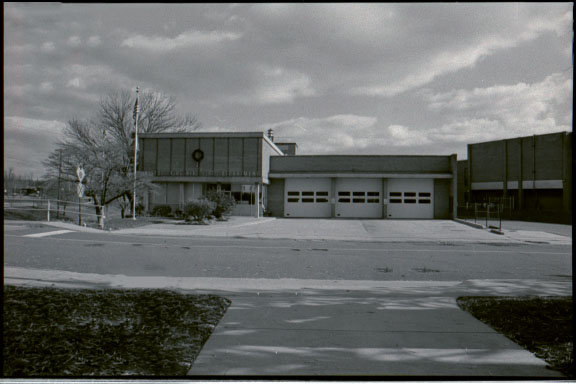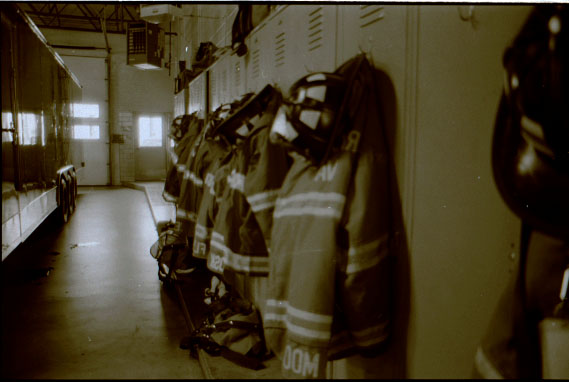 Several members of my extended family volunteer or work at fire departments, adding more personal meaning to the opportunity to bring a film camera to Lee Street Station in Bristol, Virginia and photograph an uneventful afternoon in December 2011. These images, captured with a Nikon N75 and a Sigma lens, were originally developed in the Virginia Intermont College photography lab, the negatives later digitized as they appear here. It was an honor to spend the afternoon with those who help protect and give back to our community, and I extend my thanks to all who welcomed me with my camera and questions by sharing with me their stories, coffee, and a small glimpse of this aspect of their lives.