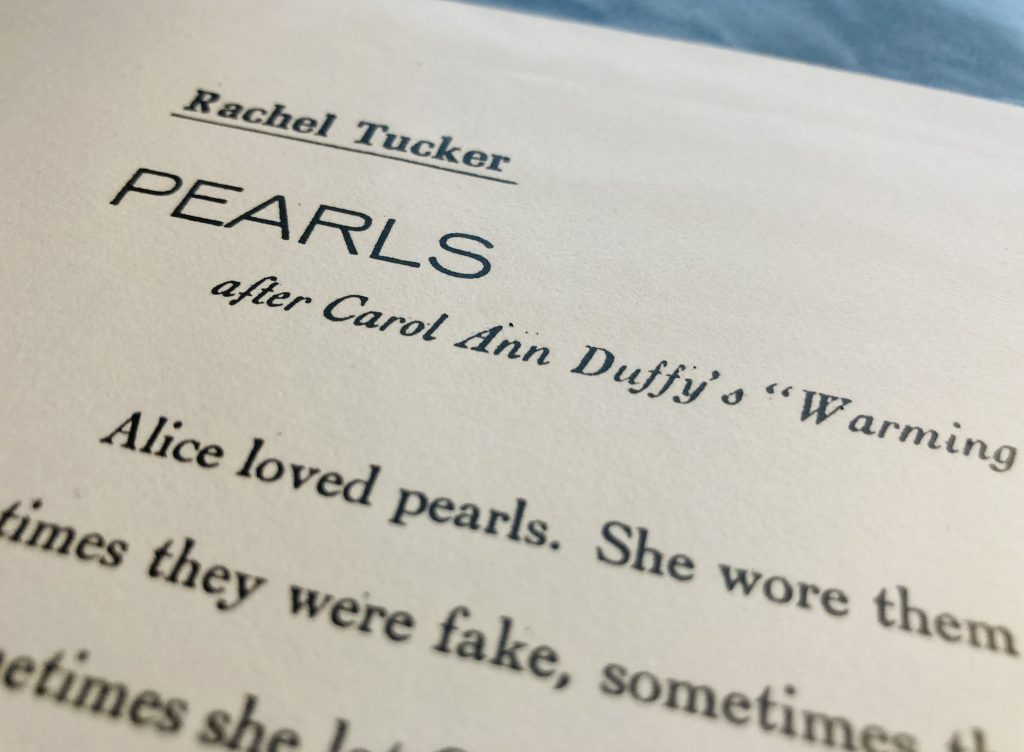 This broadside was printed using 12pt Cochin Regular and Italic from Patrick Reagh Type Foundry and vintage 24pt Venus Light Extended on a Showcard Model O at Wild Leek Press on the Emory & Henry College campus as an Iron Mountain Broadside for the 2017 Leidig Poetry Prize on the occasion of the 19th Annual Leidig Poetry Lectureship, Emory & Henry College, April 13, 2017, in an edition of 50 handset copies.
The Process
The process of handsetting and printing this broadside began with new type. Cochin was proofed before setting the poem.
All type was then handset, letter by letter, space by space, until the poem appeared as originally written on the page.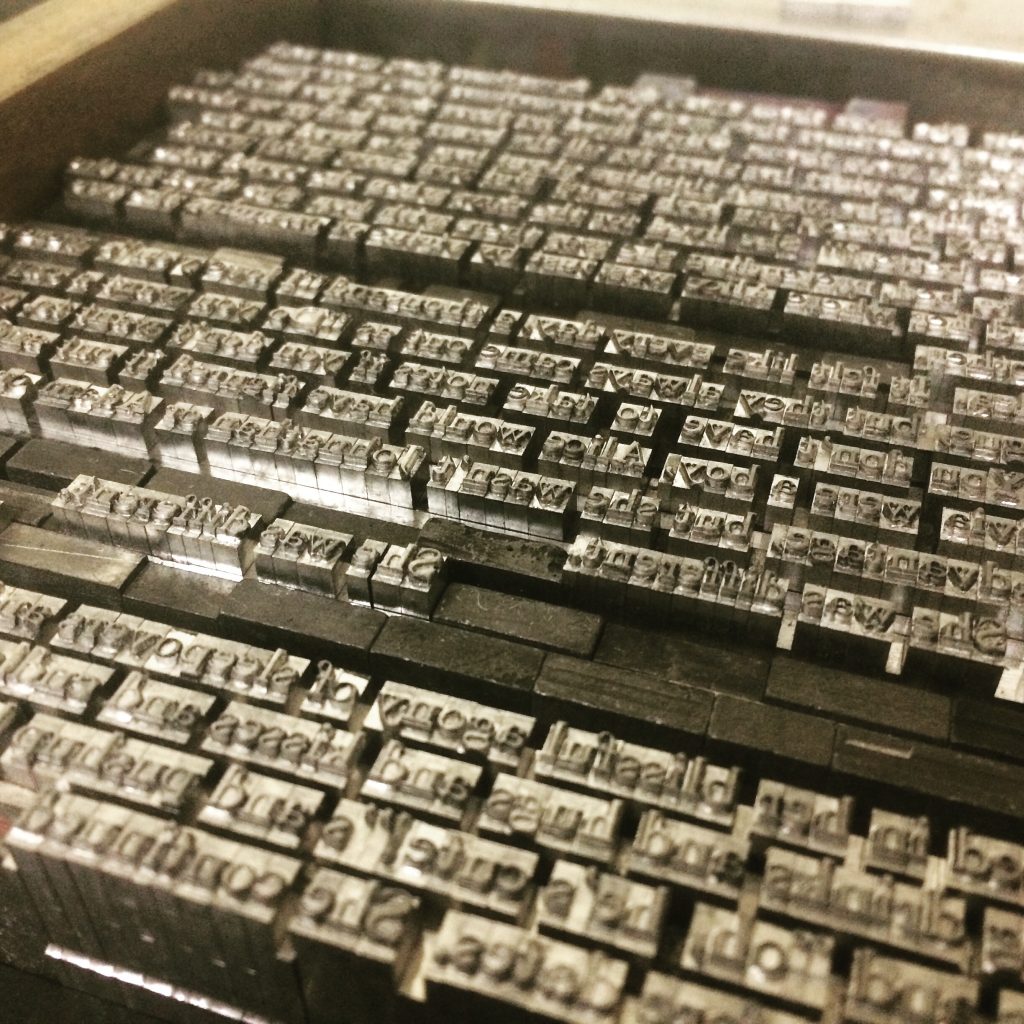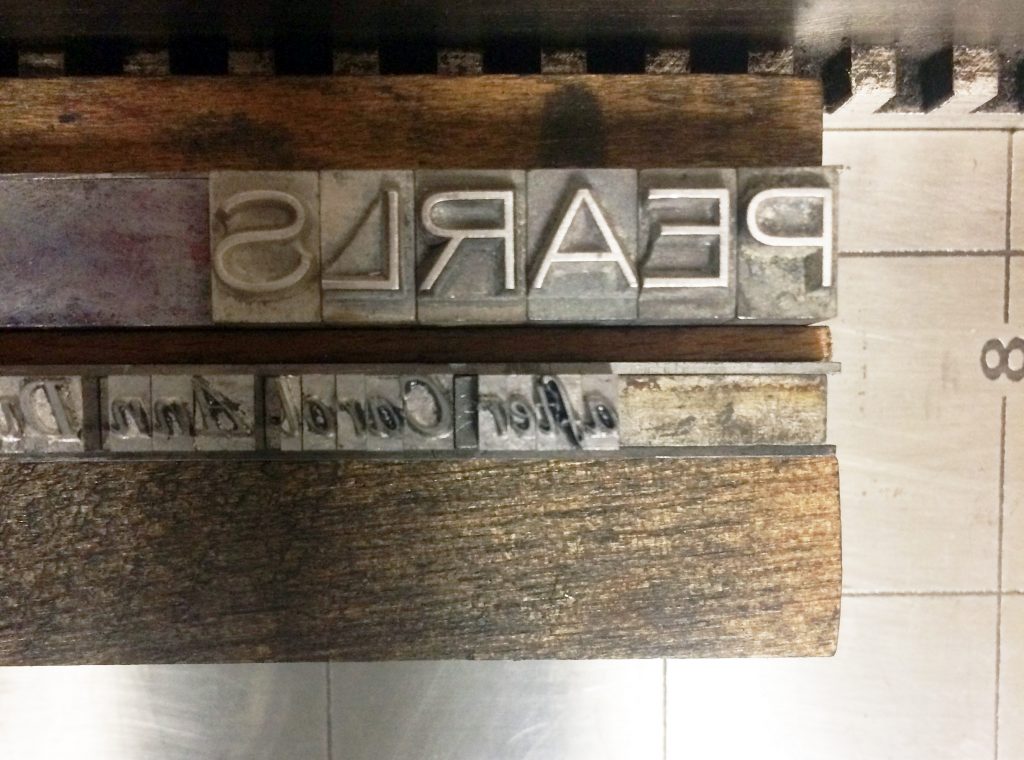 The type was set (and proofed) on the Showcard Press bed and secured with magnets, then hand-rolled with letterpress ink and printed on tabloid-size paper.